Giving walks as gifts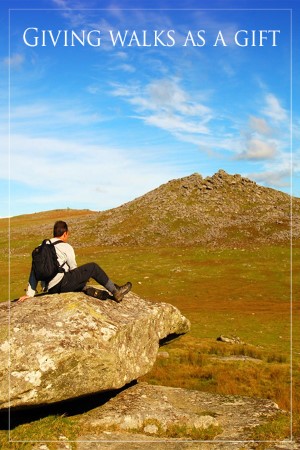 It's possible to buy gift cards which can used by the recipient for walks from the iWalk Cornwall app. This allows a free choice from over 220 walks in Cornwall so (unlike a walk book) there's no worry about giving walks they've already done or directions being out of date by the time they come to do them. You also have the choice of doing the whole thing electronically to save both time and the environment.
1. (Apple) iPhone or Android phone?
Find out what kind of phone the person you are giving to has. You need to know which one in order to know whether to buy an Apple or a Google gift card.
2. Buy a gift card or gift code
You can either buy a physical gift card (e.g. from a supermarket) or you can buy online and have it sent electronically as a code by email (which can include a personal message). The latter is particularly useful for last-minute gifts!
If the person you are giving to has an iPhone, either:
If the person you are giving to has an Android phone, either:
Buy a "Google Play" gift card from a supermarket
Buy electronic version online from Paypal and have it sent as an email (optionally on a scheduled date)
3. Print out or email the iWalk Cornwall sheet to go with it
We've made a PDF explaining how to redeem the code and use it for walks. It's a plain-and-simple black-and-white single sheet of A4 so if you want to print it to include as part of a gift, it doesn't use up all your ink or require a degree in printer technology/origami. download it here.